Princess Cut Rings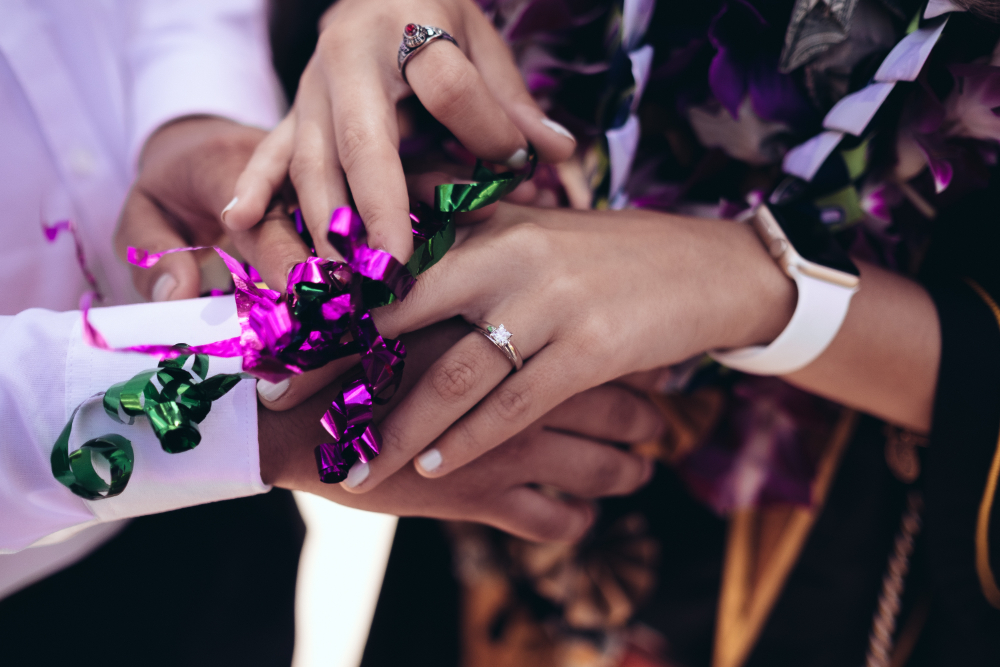 CHARACTERISTICS OF PRINCESS-CUT DIAMOND ENGAGEMENT RINGS
In the 1960s, the first square-style diamond was invented. Through the 70s, the cut's facets were refined, until 1980, when the modern-day princess cut was perfected. This extraordinarily modern shape is distinguished by its bold lines, striking points, and feminine compactness. All these features come together to make the princess cut ring something that's ultramodern and charming. When paired with other contemporary features, such as channel settings or modern bezels, you've found something that you can treasure forever. Here at BARONS Jewelers, we're pleased to offer princess-cut diamond engagement rings from the designers whose pieces add incomparable beauty to any proposal.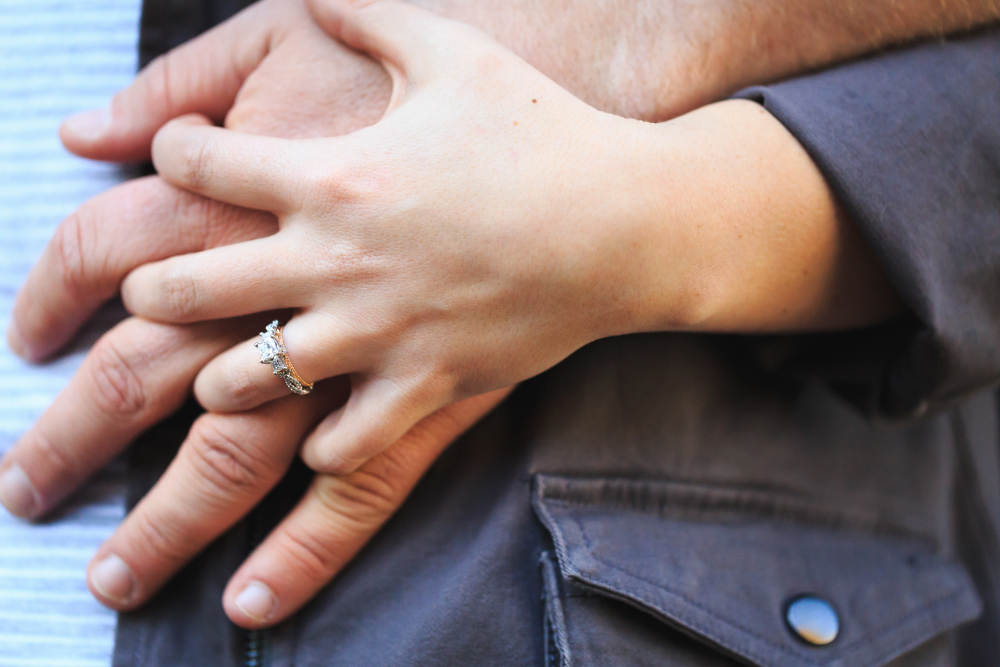 POPULAR COLLECTIONS OF PRINCESS-CUT DIAMOND ENGAGEMENT RINGS
At BARONS Jewelers, you can find princess cut rings from top designers, including ArtCarved, Mark Schneider, and Tacori, whose Simply Tacori collection elevates the princess-cut diamond to a new level. 18k gold or platinum rings culminate in a pair of chevron-cut diamonds that perfectly frame the center stone. The bold lines lead to the underside of the piece, where Tacori's iconic crescents lead to a milgrain-beaded crown made to resemble a blossoming lotus. ArtCarved aims for using the filigrees and delicate carving of vintage engagement rings to support the contemporary elegance of a princess cut. Each of the Vintage collection's named rings has its own personality!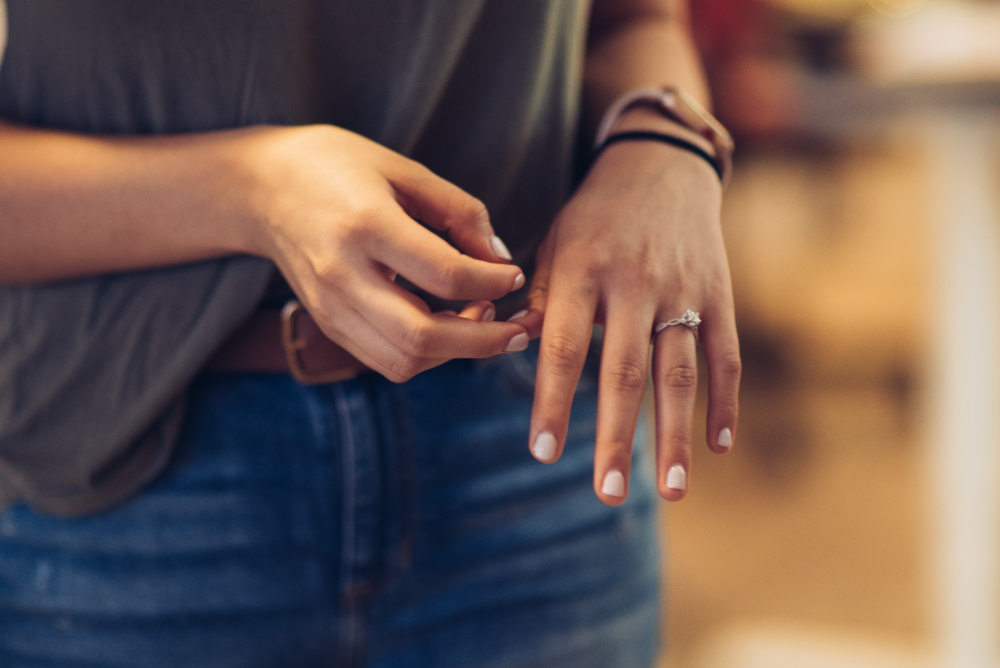 ADDITIONAL COLLECTIONS OF PRINCESS-CUT DIAMOND ENGAGEMENT RINGS
We have a real passion for the Michael M Monaco collection. Michael M rings are noted for their weight and modernity, and the Monaco collection brings that to a new level: The shanks for these rings are split, meeting in a curved parabola that holds baguette and emerald-cut diamonds that interlock, their rectangular profile complementing the princess cuts that are held with striking chevron prongs. The Coast Diamond Charisma collection utilizes silky platinum as a wide frame to collect a wide variety of round-cut diamonds, dozens of those stones being used as a shape contrast with the angularity of the princess cut at the heart of the ring.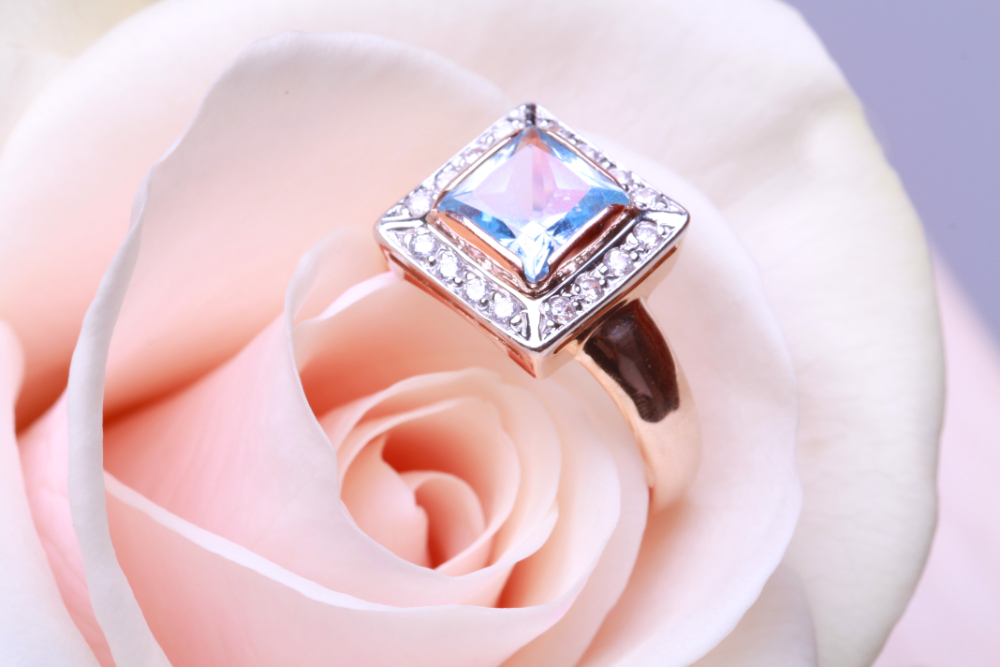 WHY SHOP AT BARONS JEWELERS?
In 1967, BARONS Jewelers first started offering engagement rings to the couples of the Bay Area. When we opened our doors, princess-cut diamonds hadn't hit the larger jewelry scene-which has given us a unique perspective on the evolution of the glittering shape and the way it's achieved popularity among women with discriminating tastes. From ArtCarved to Tacori, we have the princess-cut engagement rings that will be perfect for your proposal, and we'd love to show them off! If you'd like to learn more about the engagement rings that we offer at BARONS Jewelers, contact our Dublin, California showroom today at (925) 344 8317!