MODERN ENGAGEMENT RING STYLES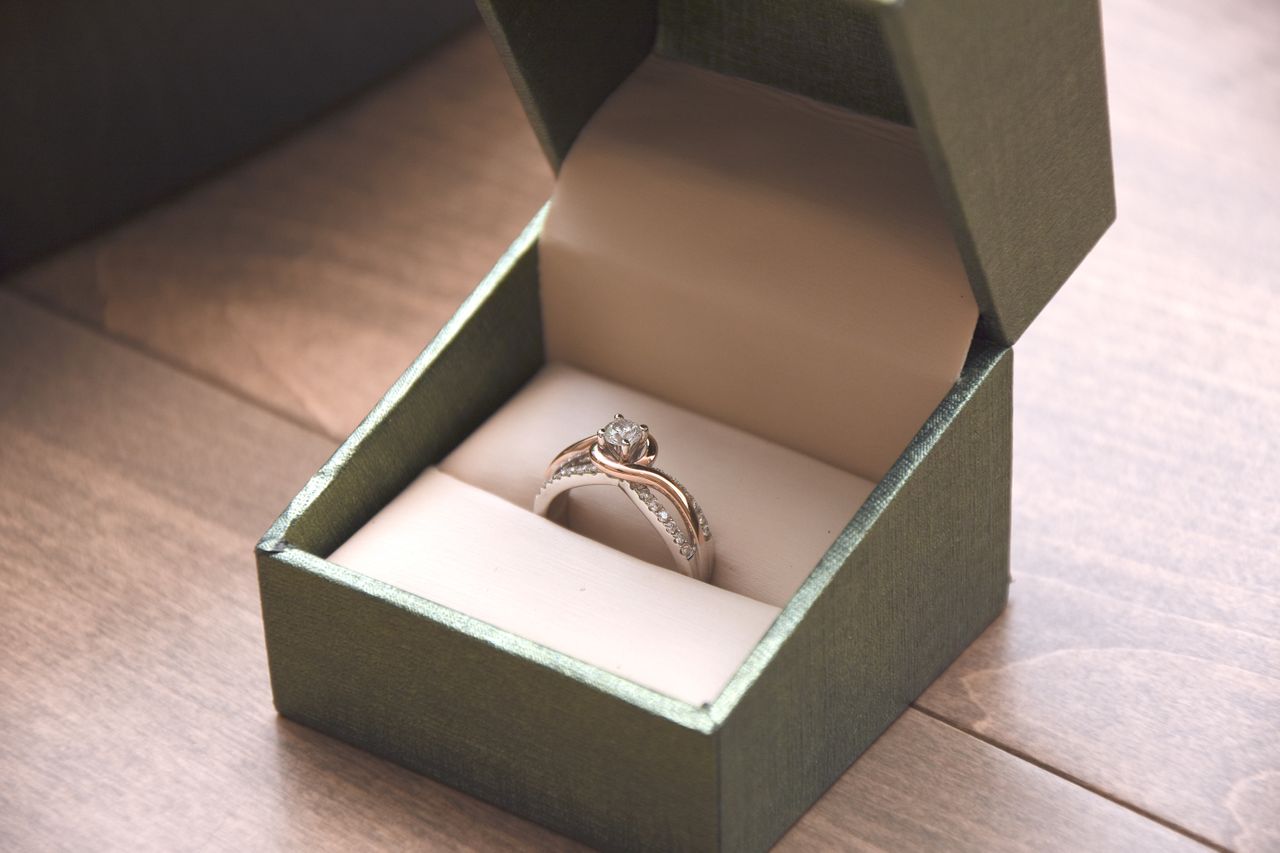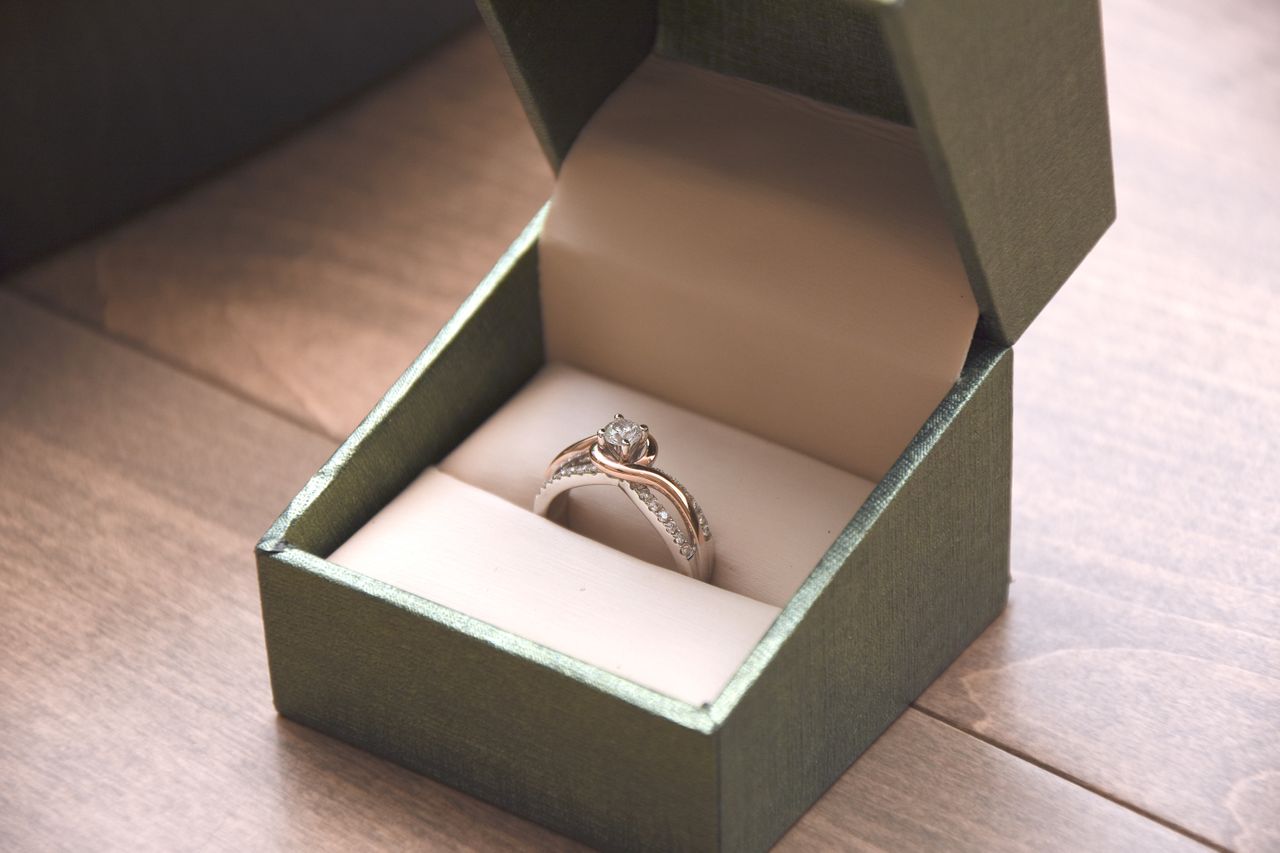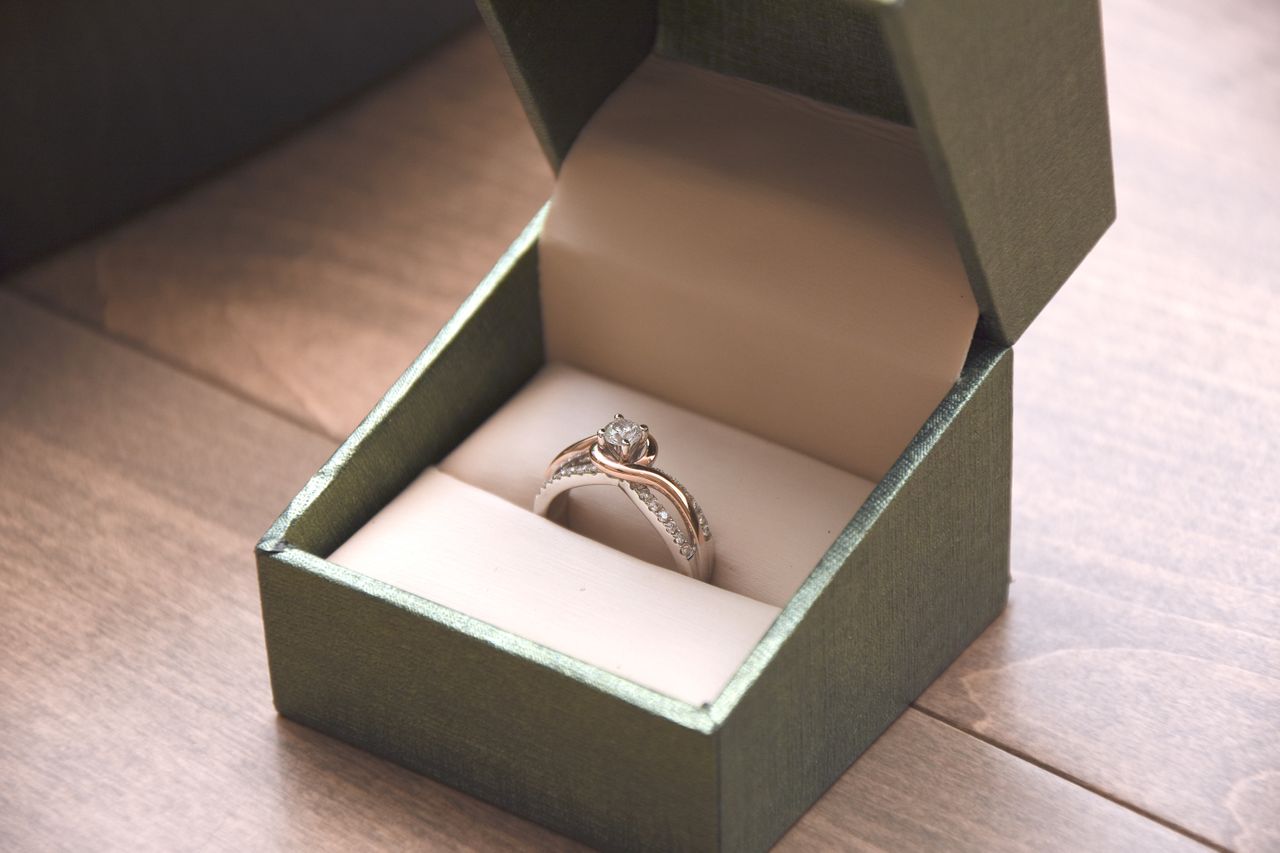 GUIDE TO MODERN ENGAGEMENT RING STYLES
Modern engagement rings designed with contemporary, chic elements and style, carry an avant-garde ambiance that is truly dazzling. Whether you're searching for a bezel, intertwining ring, or a split shank, at BARONS Jewelers, we have a wide selection of modern engagement rings from some of the most renowned brands in the jewelry industry.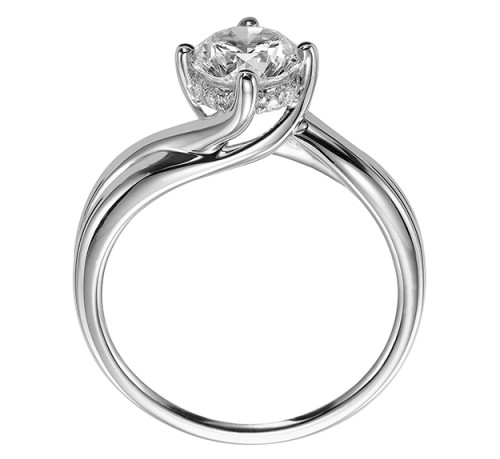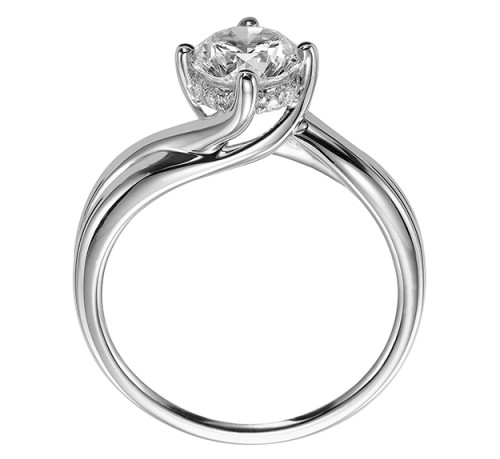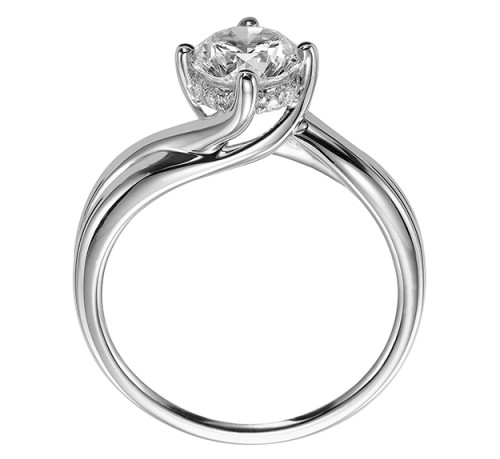 HIDDEN HALOS ENGAGEMENT RINGS
Typical halo engagement rings are widely known for their gorgeous center stone encircled in dazzling accent diamonds or gemstones. The hidden halo, however, is a modern take on this tried and true engagement ring style. This style is characterized by a halo of accent stones that rests below the center stone, hidden from view when looked at from above, but visible on the ring's profile. Hidden halos add a bit of unexpected shine and further elevate the center stone from all angles.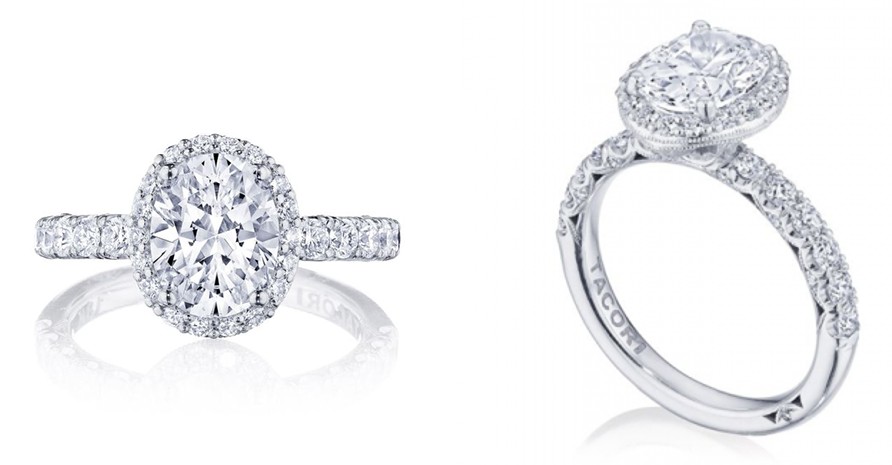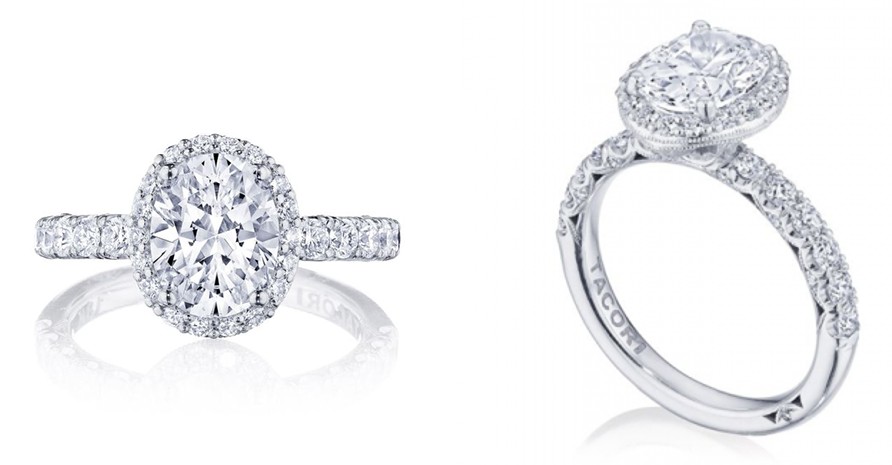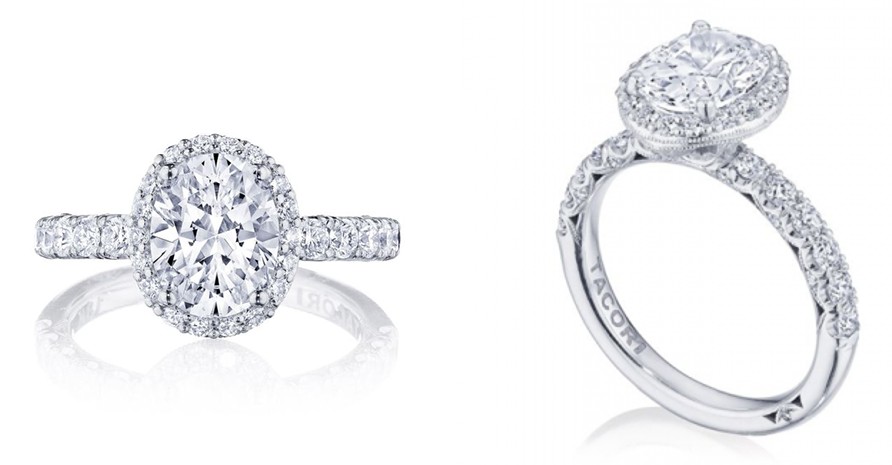 OVAL CUT HALO RINGS
Oval cut halo engagement rings are romantic and distinctive in design. Their unique, elongated shape set them apart from all other ring styles. Oval rings alone are stunning, but when paired with a halo or additional diamonds, the ring appears exceptionally radiant and bright, often creating a glamorous vintage feel and a mesmerizing display. This Tacori Petite Crescent engagement ring is the perfect dash of shine for a classic woman with exquisite taste.
SPLIT SHANK RINGS
Split shank rings have a visible gap between the ring's band and the center diamond. The band parts as it reaches the center stone. Split shank rings are widely known for making the ring appear larger and distinctively detailed. This split shank Simply Tacori engagement ring will serve as a beautiful addition to a fall wedding dress, adding a touch of color for the beautiful bride-to-be.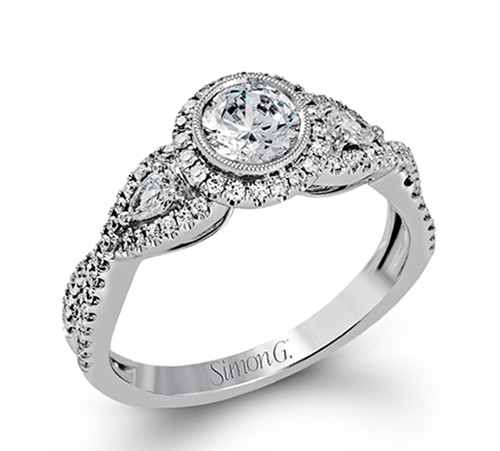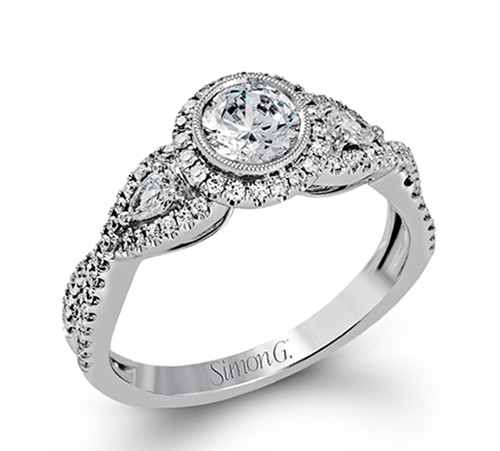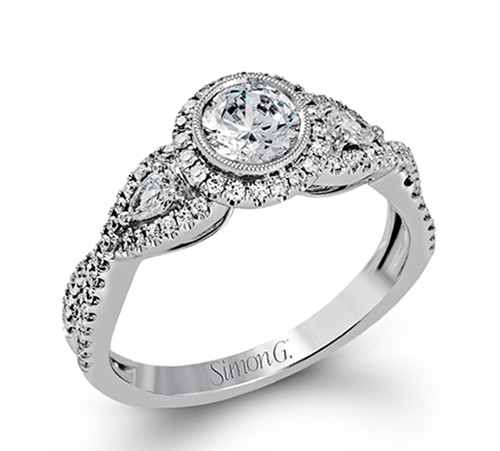 BEZEL ENGAGEMENT RINGS
Modern engagement rings using a bezel setting feature a band of precious metal that encircles the ring's center stone and a rim that bends inward to keep the stone in place. This bezel ring from Simon G. is distinguished by an intricately designed band and unique, marquise cut side stones. If you are going for a graceful but bold look, bezel engagement rings are a perfect choice.
INTERTWINING ENGAGEMENT RINGS
Intertwining engagement rings feature a band that twists, surrounding and enclosing the center stone to create a mystical yet classic look. Consider an intertwining engagement ring if you desire a luxurious style with intricate detail. This Tacori Coastal Crescent engagement ring is a beautiful addition to any wedding dress, either modern or vintage. Intertwining engagement rings carry an opulent aesthetic that is posh and luxurious.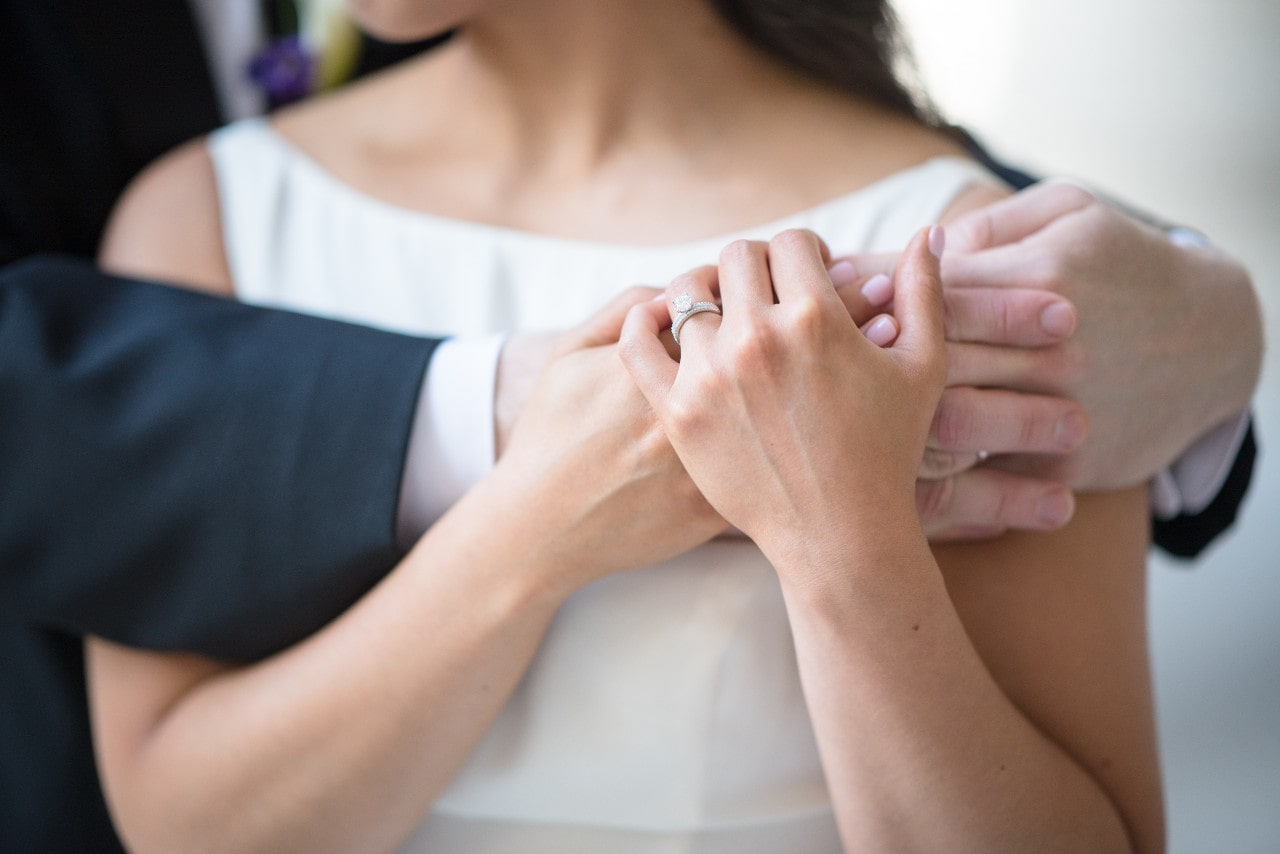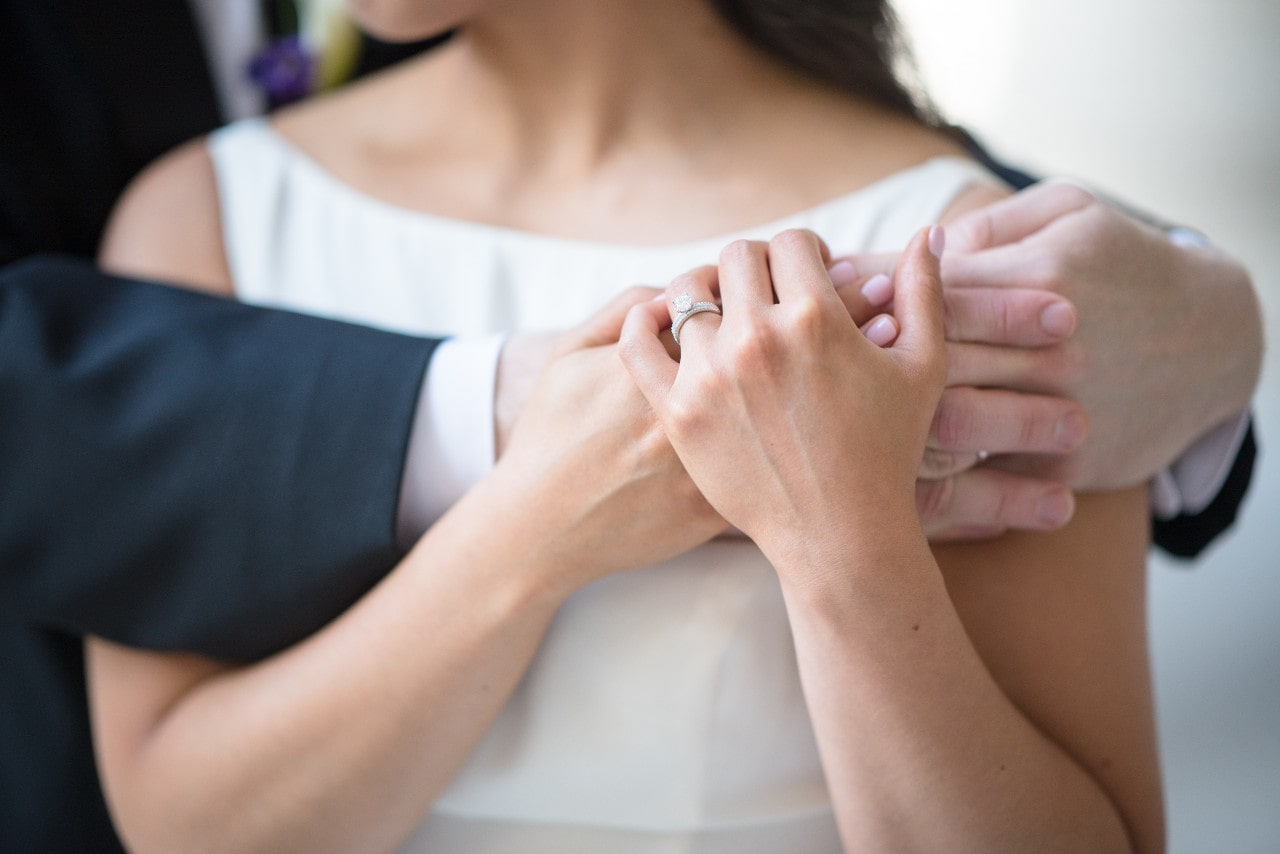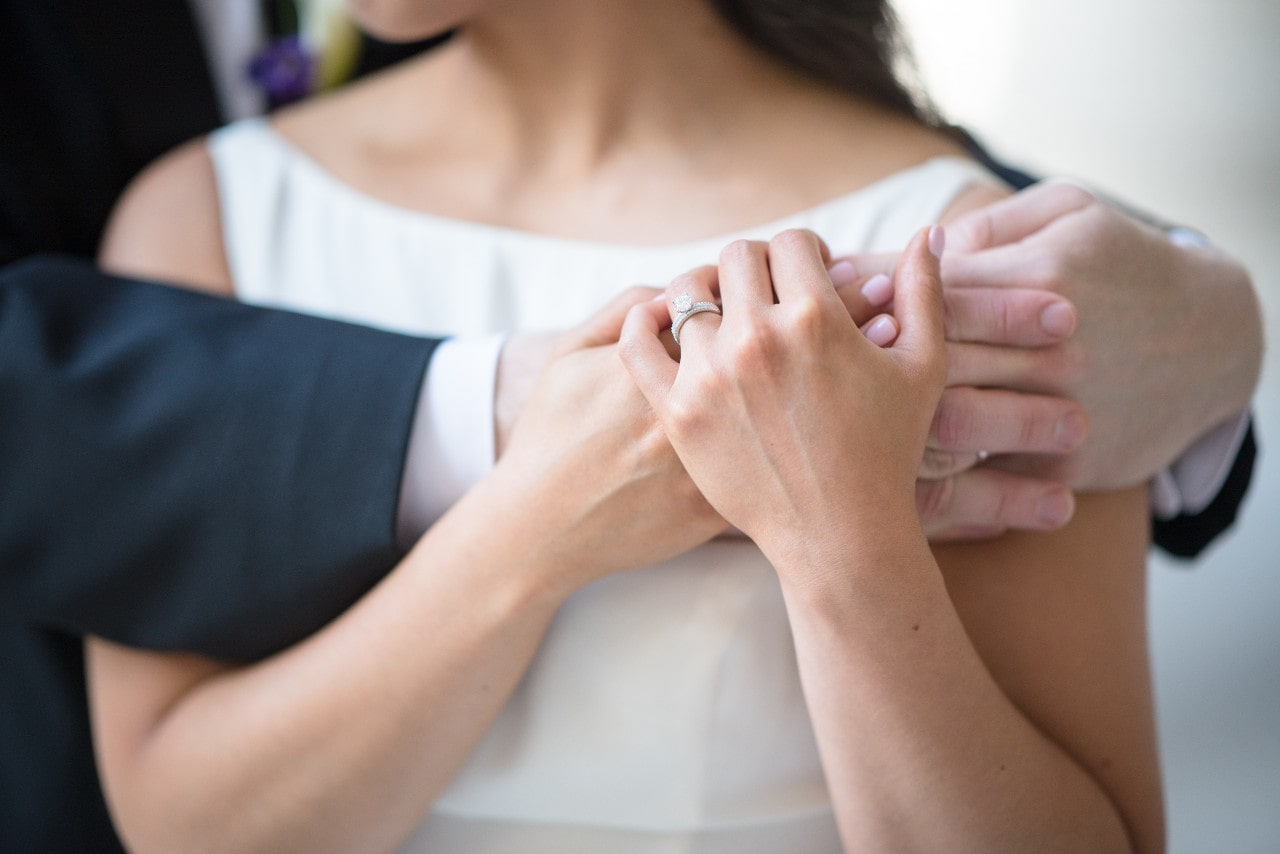 FIND ENGAGEMENT RINGS AT BARONS JEWELERS
Here at BARONS Jewelers, our friendly and knowledgeable staff is readily available to assist you in finding a modern engagement ring style that appeals to you. Visit us at our store in Dublin, California, or browse our inventory online. Contact us to learn more about BARONS Jewelers and how we can further assist you in finding a modern engagement ring style that piques your interest.